You may be most familiar with our cameras...
...but Olympus is also a world leader in research and clinical microscopes. We created the first practical camera that lets doctors look inside the human body, and we continue to introduce life-altering imaging technologies for healthcare professionals. We pride ourselves on enriching people's lives, around the world, every day.
---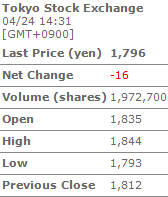 Group Companies
Olympus Innovation
At Olympus, we are focused on improving people's lives every day. We do this through innovation. As a precision technology leader, we design and deliver innovative solutions in our core business areas: Medical and Surgical Products, Life Science Imaging Systems, Industrial Measurement and Imaging Instruments and Cameras and Audio Products.
Our products are used to capture images of our world from the microscopic to the panoramic. They're instrumental in furthering scientific research, travel inside the human body to help diagnose, treat and prevent illness, and document your life with artistic freedom.
Most of all, we're dedicated to helping people enjoy the continuum of life. Since 1919, Olympus has developed innovative technology solutions that contribute positively to society. Our commitment to customers and our social responsibility are the cornerstone of everything we do.
Thank you for your interest in Olympus. Please be sure to download our brochure.
Sincerely,

Nacho Abia
President
Olympus Corporation of the Americas
Click here to download our corporate brochure